About
At Wedding See, we are truly. madly. deeply. head over heels in love with love. We love sharing weddings with our readers and believe that there is no "right" way to throw a wedding. Whether you're dreaming of an intimate wedding on a farm, a weekend camping adventure or a handmade wedding in a loft, we love them all! I love showing couples how their wedding can be all about them and that it's ok to break traditions to make the day their own. Since beginning Wedding See, our mission has been to help couples personalize their wedding day and make it truly about the two of them as a couple, because that is what the day is about, right?! We love great photography – because it's the one thing you have to remember after the event! And we have lots of great artists to recommend in our Wedding See Wedding Artist Guide to help create a Wedding See wedding. Our site started with us sharing amazing weddings and has now grown to also sharing entertaining, lifestyle, DIY and fashion + beauty features – so there is really something for everyone!
A bit more about the couple (in love!) behind the site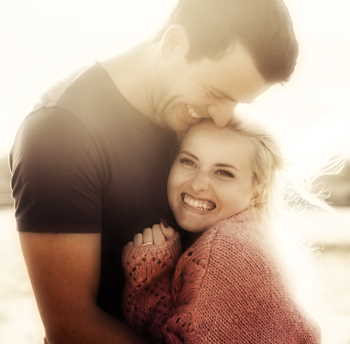 Tania's the Editor + Creative Director. She carefully selects each wedding and feature to share on the site as well as well as expanding the Wedding See brand into a few product launches.
Paul's the man behind the site. He runs the ad campaigns, software development and partner relationships. We absolutely love that we get to work with each other everyday on a site that helps inspire so many couples in love. We consider ourselves pretty lucky!
We live in Los Angeles, California and when we aren't working on the site, love hanging out with our 3 year old daughter Jewel. Traveling, listening to music, checking out the newest LA foodie spot and enjoying the amazing LA weather are our favorite things. We definitely find the Southern California lifestyle inspires our design + interests.