0
Which Is A Better Option For Bridal Shoes Open Or Closed Toe?
On the wedding day, everyone looks up to the bride from head to toe, so it is important to take care of everything. Bridal shoes are provided in a variety of styles from which you can choose the best choice, but finding the best choice among all can be an overwhelming practice.
However, when you are choosing your bridal shoes, you need to keep your priorities clear. Let us look into the guide for bridal shoes should have open or closed-toe and which one be best to wear to the wedding.
How to decide on wedding shoes?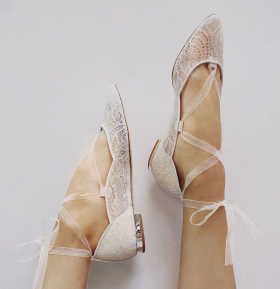 Among all the accessories, wedding shoes a crucial role in fulfilling. You might have to wear your wedding shoes for longer hours due to the ongoing functions and ceremonies. It is better to consider professional tips to find the best bridal shoes for yourself.
1 look for your dress: before you find your wedding sandals, it is better to be considerable of the wedding dress. To make your bridal footwear complement your wedding dress, you need to make a choice for the dress so that options can be narrower for choosing the right type of footwear. From dress embellishment to length, everything has a significant impact on your wedding dress so find the perfect wedding dress to find perfect bridal shoes.
2 don't look for shoes at the minute: it is good to be not too early but being late is also not acceptable. Consider shopping for bridal shoes the next moment when you have decided on a wedding dress. From dress fittings to altering, everything needs to figure out; if you pick your shoes last minute, it might not complement that dress well, and the wedding day is not a day for compromises.
3 choose shoes that fit well: whether you are choosing shoes with toe closed or open, the right fit is what matters the most. You can explore through online and retail stores to find the perfect fit for yourself. Bridal shoes are the pair in which you have to stand for several hours so consider choosing one, that is comfortable. It is better to take a walk into shoes to know how they feel. However, if the shoes do not fit well, consider moving to a better option.
Therefore, you can keep a check on these considerations while picking the right wedding shoes for yourself.