0
Is It Compulsory For Bridesmaid To Have Same Hairstyle?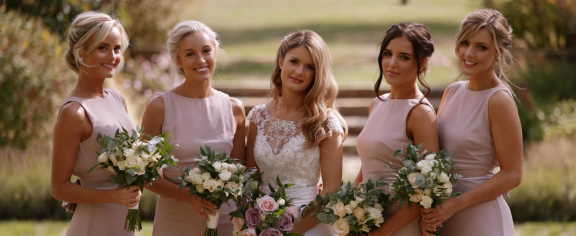 Bridesmaids have a special role to play at weddings, and everyone has their eyes on them. Bridesmaid must look great as everyone has an eye on them, so from dressing to hairstyle, they need to maintain themselves surely.
Well, asking bridesmaid to wear the same hairstyle is a silly question as you can carry your hair the way you want. We are here enlisting top bridesmaid wedding hairstyles to look great on the wedding occasion.
Bridesmaid and wedding hairstyles!
We have already looked into the guide that there is no such compulsion for all bridesmaids to have the same hairstyle as they can try for whichever they like. Let us get started with top options of hairstyles for the bridesmaid.

Loose bun: if you want to effortless styling and want to look aesthetic, nothing can beat the classic loose bun. It can be easily styled for different hair lengths and looking gorgeous equally. To have a romantic and wispy look, you can keep some strands out and put a light natural makeup look.
Twisted sides: to be experimental with hairstyle, consider for twisted sides with a low bun that is easy to style and looks stunning. To add on texture to your hair, you can add several twists and get ready for the wedding look.
Loose waves: one of the most preferred styles in loose waves that look gorgeous for one. Being a bridesmaid, you do not want to overdo either want to look bland, so loose curls hairstyle would do justice to your overall look surely. All you need to do is add curls and brush them up to make them look perfect with your dress. Adding a side pin or some other accessory would enhance your overall look.
These are top options to choose for bridesmaids for weddings and style them up in total diva look. All of the hairstyles are easy to style and allow you to have a perfect chic vibe.
Wrapping up
Let us wrap this up as we have seen different hairstyles that can be chosen by the bridesmaids to look gorgeous. Instead of wearing the same hairstyles, consider wearing different ones to have a unique touch and more elements to pictures. There is no such hard and fast rule that bridesmaids are required to style themselves the same. You can choose the hairstyle that suits your face shape and hair length.