0
Look Exceptional With Combine Floral Hair And Veil!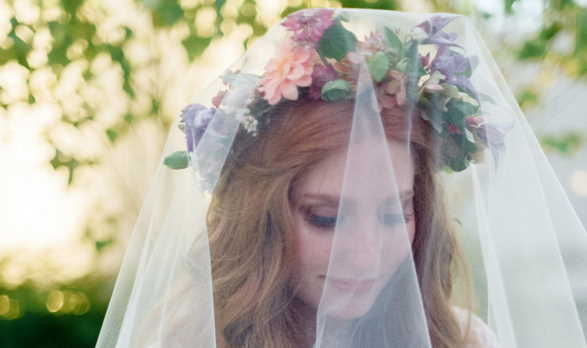 The veil is an amazing element to be added to your overall look on the wedding day. When choosing for a wedding day, one may be stuck with different hairstyles, but the finest element to complete the vintage vibe is surely the veil.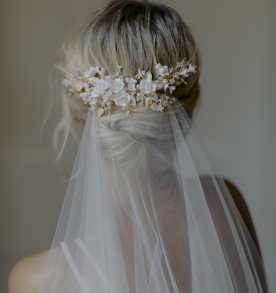 It is better to choose a simple hairstyle when adding a veil to your wedding look. We are here looking at a wedding veil with a floral hairstyle that will make you look gorgeous on the wedding day.
Veil and floral hairstyle for the wedding day!
Rustic flower crown with an elbow-length veil: it is a great choice for people to try for something exceptional looks like a flower crown with a rustic look and shoulder-length veil. To add grace to your overall wedding look.
Boho flower crown with a simple veil: boho wedding theme has become famous nowadays as it adds an aesthetic vibe to the overall wedding look. It is helpful for people to try out the boho flower crown to have a simple yet aesthetic look.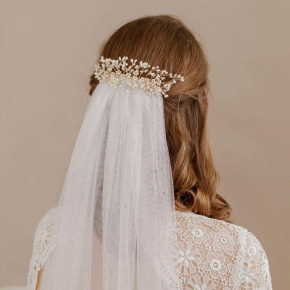 Romantic updo with a flower hair accessory: nothing can be more beautiful and classic than a romantic updo with long length veil. For styling a veil on the wedding day, it would be helpful to have a floral headband that is a great choice any day.
Flower crown with greenery with tulle veil: instead of heading towards the simple veil look, it is better to combine floral wedding hair with a veil that would complete your gorgeous look surely. To make it look more interesting, it is great to add soft curls to your overall hairstyle.
Henceforth, some of these variants the top floral hairstyles with different veils you can try for your wedding day. You can be experimental with your hairstyles, such as adding curls to your overall look, and an amazing look can be attained easily.