0
Top 5 Cool Ideas Curly Short Hair For Wedding Hairstyles!

A wedding is no doubt a great day for everyone, where you finally meet your soulmate and celebrate your great day with close ones. On such a special day, you must look at the gorgeous and wedding hairstyle that can make a significant in doing so for you.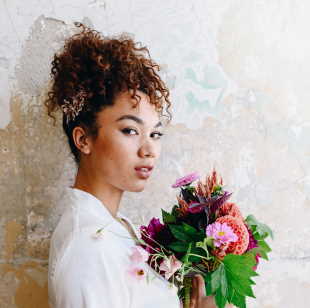 Styling curly hair can a hassling task, as they cannot fit for everyone's style. Let us look into the guide with the listing of the top five curly short hair for wedding hairstyles for a mesmerizing look.
Top 5 curly short hair for wedding hairstyles!
Well, if you have gorgeous curls, naturally, you are truly blessed. On wedding days, consider embracing your natural locks instead of straightening them up. Let us get started with listing o hairstyles.
Half updo: if you are deciding to go for the effortless styling, your special day half updo with a big pin as an accessory will do great. Half updo on curly hair look amazing and flawless; in this, you can embrace your natural locks and style them up nicely. This style is pretty much easy and great for short to medium length curly hairs.
Classic curly updo: it is better to tie your hair into a classic curly updo that looks stupendous and hold your hairs really well. Bridal with curly hair can choose for this and add suitable accessories to look for, making it look even more convenient.
Side-swept hairstyle: want to add a glam touch to your wedding look, go for side-swept that will also highlight your features. Side-swept is a convenient hairstyle for those who want to have a light makeup look for the day wedding.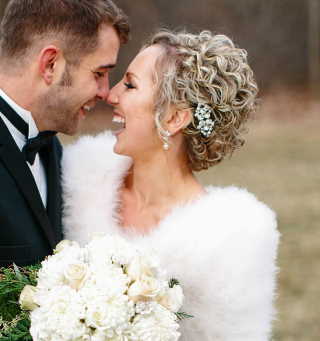 French braid and bun: french braid on curly hair gives the perfect chic vibe and making you look more beautiful. However, people with medium-length curly hairstyles can tie their hair into a low bun to hold hair together.
Voluminous hairstyle: well, there are plenty of voluminous hairstyles that would look great on your curly hair. From pony to braids, you can be choosy that fits your dress and hair well. It would be great to add wedding gown matching accessories to complete the look.
Thus, these are top choices for wedding short curly hairstyles to look gorgeous with minimal effort and have a chic vibe. You can be considerate regarding adding accessories to style to enhance its gorgeous pieces.