0
What Wedding Hairstyles Look Great With Strapless Dress?
On the wedding day, the best thing about the wedding is the wedding dress. One should always choose something that looks great, and nothing can be better than a strapless dress. However, to look gorgeous, it is better to choose a great hairstyle that can help you to enhance your overall appearance.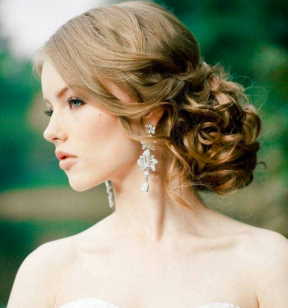 Let us look into some wedding hairstyles looks good with a strapless dress to look better. For learning more about the great hairstyles that can go well with a strapless dress, consider having a look into the details below.
Wedding hairstyles for the strapless dress!
Side curls with headband: it is perfect to choose for the side curls with a headband that would make strapless really well. It is great for people to try for the accessory as that adds grace to the overall personality and can make a bland dress look gorgeous. Curls are trendy hairstyles, so picking them up would be a great choice.
Romantic braided chignon: to style bridesmaid hairstyles for a strapless dress, a braided chignon is perfect. To have a perfect romantic vibe hairstyle, it is perfect for giving a try to romantic braided chignon as it will make your hair look well styled and sophisticated.
Low messy bun with braids: to flaunt your strapless dress, it is better to choose for the hairstyle that can show it well. A low messy bun can be a great hairstyle surely, and braids would add texture to your hair. To make it look more aesthetic, it is good to keep some strands out.
Hence, some of these great styles you can consider to choose with your strapless dress. It is your choice whether you want to completely flaunt it with updos or choose to keep it simple with a loose hairdo.