0
How To Choose The Right Length Of Wedding Veil For Dress?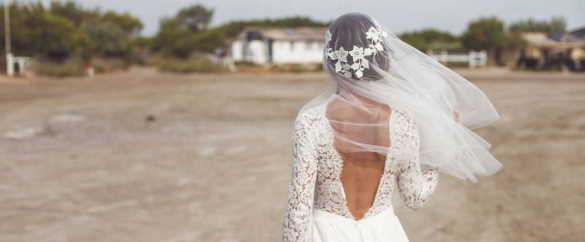 Wedding veils are pretty and unique as they are designed to accompany wedding dresses. You can be experimental with chapel length veil to birdcage veil to make your wedding dress look more beautiful.
There are plenty of options to be considerate of when choosing for the veil but finding the perfect one can be a difficult choice surely. We are here looking at tips to choose the right length of wedding veil for your dress and make you look great.
Tips for choosing the right length of a wedding veil!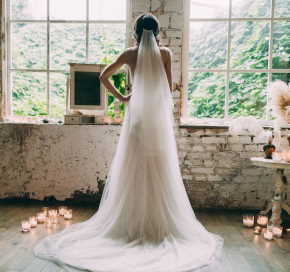 You are provided with many lengths, widths, styles, and embellishments that would offer great assistance to your amazing look. For looking overwhelmed with the veil, it is better to find the veil with the right length. We are here providing tips on how to choose a veil.
Wedding dress: the primary aspect that you need to consider is the wedding dress that you have chosen before you choose the right length of veil. The veil should be chosen that is proportional to your wedding dress. The veil should not be distracting and interrupt the flow. When you have chosen the fancy wedding dress, it is better to go for a simple veil. The veil often has horizontal lines, so for defined waist veil, that would give visual cutting in half.
Venue: venue has to do a lot with the veil as the veil is consistent with the formality of the wedding. There are churches where it is customary to wear the veil, but if you do not want to, consider going for a chapel veil, which is shorter. A chapel veil is great when you have to accompany a veil just for customary to your wedding dress.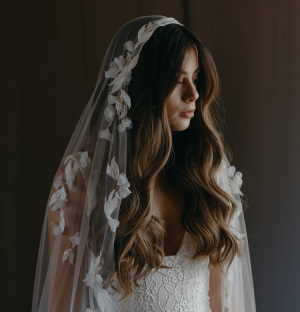 Hairstyle: last but not least, the hairstyle needs to be considered surely when deciding the wedding veil length and design. For longer length veils, you need to try for a supportive hairstyle that can carry the weight of the heavier veil. A half updo, bridal bun, and similar hairstyles would do better. So, consider choosing a veil according to the hairstyle that you would want to wear for your wedding day.
Hence, these are some great tips that can assist in choosing the right type of veil to accompany your wedding dress along. Considering the dress and veil is important not to mess out your wedding look. Considering all these aspects would be helpful in deciding the wedding veil.