0
Top 5 Beautiful Wedding Hairstyles For Very Long Hair!
A wedding hairstyle can assist you in making you look great but styling your hair is difficult. It is better to practice hairstyles that can fit your hair really well and allowing you gorgeous on the wedding day.
Let us look into the guide of the top 7 wedding hairstyles for very long hair to keep hair organized and look fabulous at the wedding. To know more about the details stated above, consider reading until the end.
Top 5 beautiful wedding hairstyles for long hair!
Twisted hairdo: twists are one of the most preferred hairstyles for very long hair as it manages hair really well, and you can be experimental with that as well. It is a perfect choice to add grace to the overall style.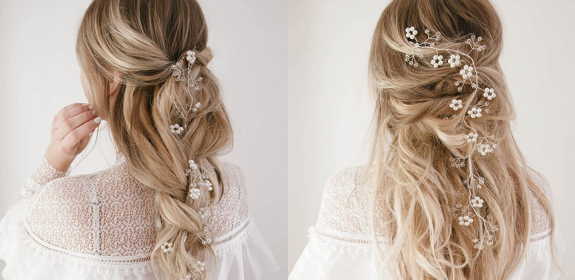 Ponytail with curls: not every time you have to tie your long hair; instead, choose to embrace it with the ponytail. A ponytail with curls will make hair look pretty and keep it well organized throughout the day.
Twisted braid: twisted braid can organize your hair nicely, and to add texture to hair, you can add as many twists as you like. Twisted braids are easy to style and protect hairstyles from humidity attacks as well.
A classic bun: nothing can beat a classic bun for the bridal hairstyles at the wedding. You can style long hair for a wedding easily by tying it all into a beautiful bun. You can choose to add different accessories to it to uplift the hairstyle.
Voluminous hairstyle: last in the listing we have is a voluminous hairstyle that can allow you to look great and perfectly organize your hair. It is a great opportunity for people with long hair to style up it on the wedding day.