0
How Can You Fix Hair For Wedding?

Hairs play a vital role in making your overall personality to look more presentable. The way you wear your hair has to do a lot with how people perceive your personality. It does not matter how you everyday wear your hair, but you have to be extra cautious about the styling of hair on wedding occasions.
There are styles that you can choose to fix hair for a wedding and look stunning with your wedding dress. If you are curious about learning more about the top hairstyles to fix, consider reading until the end.
Ways to fix hair for the wedding!
There are several questions that cross your mind regarding the hairstyle, like you should style up or down? Whether the dress goes well with your hairstyle or not? Additionally, there are several styles that would strike your mind, but you need simple tips for looking your best on the wedding occasion.

Choose the right hairstyle: you need to pay closer attention to the hairstyle you are deciding to wear on your wedding day. It is better to consider all the factors from the wedding gown to the weather and look for other choices as well. It is better to flexible with a hairstyle as on wedding occasions; there is a lot of chaos happening, so to manage everything up the right hairstyle can make a significant impact on your overall look.
Pick the right stylist: it is not a hard and fast rule to choose a stylist in your town; instead, choose for the one that can manage your hair well. It can be your regular stylist who is well aware of your facial features and hair texture and style you really well. The benefit of choosing the right stylist is that you do not have to make appointments three months earlier. Book a stylist that you trust so that you are not worried about your hair's final look.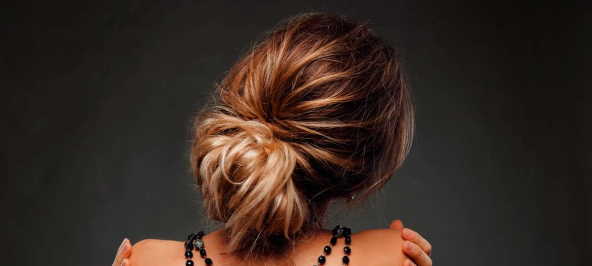 Own hair or not: if you think your own hair would not make you look ideal bridal, consider choosing different hairstyles with extensions. However, for effortless styling keeping your own hair would be optimal surely. You can even drop the idea of hiring a stylist if you think you can style yourself nicely on your own and save your huge cost.
These are some tips that you need to be considerate of when looking for ways to wear hair for the wedding and looking gorgeous.