0
Easy & Cute Little Girl Hairstyles For Wedding!
Occasions like weddings are the time when you can be experimental with your little princess styling. Dressing your angel into a cute, pretty outfit is not enough; instead, you need to style their hairs as well to add to their cuteness.
Well, there are not many options when it comes to the styling of a little girl, but we are here dropping some cute little girl hairstyles for weddings that look super cute. For obtaining a guide regarding the top hairstyles for little girls, consider checking the mentioned below.
Easy & cute little girl hairstyles for the wedding!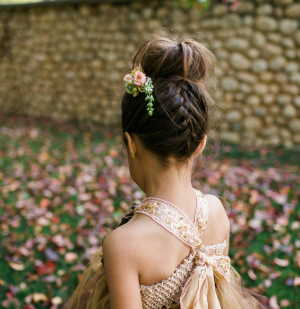 Adults often have a blind eye to the styling of little girls for weddings, but no longer have you to do the same as we have some incredible styles for styling them up.
Half updo: for little girls with short length hair can try for the half updos and adding different accessories for making it look amazing. Half updo looks super cute and keeps hair well-organized. A pearl hairband would be optimal to style and match different looks.
Twisted braid and bun: another great option for styling would surely be twists and bun that can add to the amazing look. It will keep hair organized and perfectly styled throughout the occasion.
Classic updo: if you want to practice good style with minimal effort, will be better to choice a classic updo. You can add a different hair accessory to make it look more beautiful, and adding a matching accessory would surely do justice to your overall look.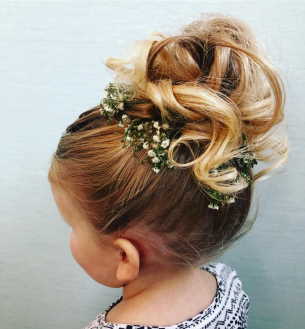 Wild waves and updo: when you want to style gorgeous hair to the overall look, it is better to choose for the wild waves and updo, which is an amazing look. Adding flowers matched to the dress is a helpful way to style cute hairstyles for little girls.
Open hair with flower accessory: for styling hair nicely, open hair with flower hair accessories is something great. For little girls with short hairs can choose for a amazing style that adds to grace to the overall look.
Henceforth, these are kid's wedding hairstyles to be picked for little girls that look adorable on one. The best part about these hairstyles is all of them are easy to style and come in handy for most hair types. We hope the details stated above make sense to you in learning the easy styling of little girls on the wedding occasion.