0
3 Charming Wedding Hairstyles With Crown!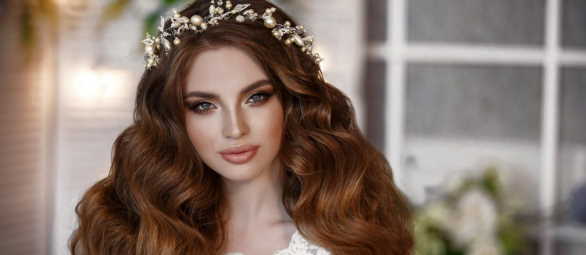 A wedding is a special day for everyone, and one should look their best on the day as everyone as their eye on them. Bridals often get confused with the styling of hair. There are many styles you can choose for wedding and look charming.
If you are going for a fairy tale theme and got dressed similar to a fairy, your hairstyle should be similar. We are here looking at crown wedding hairstyle ideas to look exceptional on your wedding day with a great wedding dress.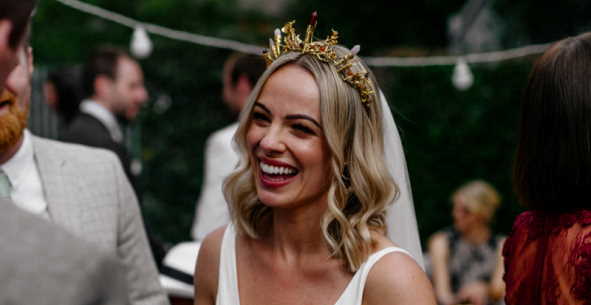 Crown hairstyle ideas for weddings!
Vintage curls: not every time you require overdoing the styling; instead, choose for simple styling when you have a little extra wedding dress. Adding vintage curls to your hair on the wedding day will make you look more charming. It is a great hairstyle for vintage vibe weddings as you can match with the theme really well.
Ponytail with curls: ponytail with long curls is a great choice to pick to look unique at your wedding. Adding crown and curls in the hairstyle would allow you to have an amazing hairstyle. Updos and half up hairstyles are common, but for keeping things a little different, ponytail with curls is great, and you do not have to be concerned regarding the humidity on the venue.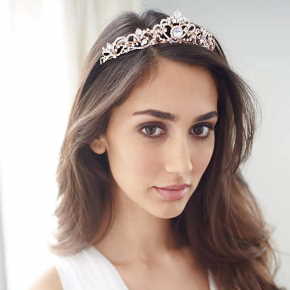 Braided barrette: braided barrette hairstyle is great for you to get done and undone hairstyle. Choosing for braid on the tousled look will add extra texture to your hairstyle. You can have a perfect beach or boho wedding vibe hairstyle and make one look great on the wedding day. Adding a crown on this hairstyle will enhance the grace.
Therefore, these are wedding hairstyles with a crown allows you to have a gorgeous look and style your hairs well.